About CEIS
Our Mission
Promote economic development in New York State by bringing together companies and university researchers who have areas of common interest and encouraging collaboration through funding and outreach.
Our Impact
Over the past ten years, CEIS funding has been leveraged to generate over $537 million in economic impact and the creation of 273 new jobs. By bringing together multiple universities, companies, government agencies, and economic development organizations in a collaborative environment, we provide leadership in the identification and realization of technology-driven economic development in the Finger Lakes region.
Our Areas of Focus
Our primary technology focus is on optics, photonics, and imaging in support of the regional cluster of companies in those industries.;
We also support projects in the biomedical, energy, and microelectronics areas in response to the ongoing diversification of the Finger Lakes regional area economy. The imaging work we support includes but is not limited to the following technologies and applications.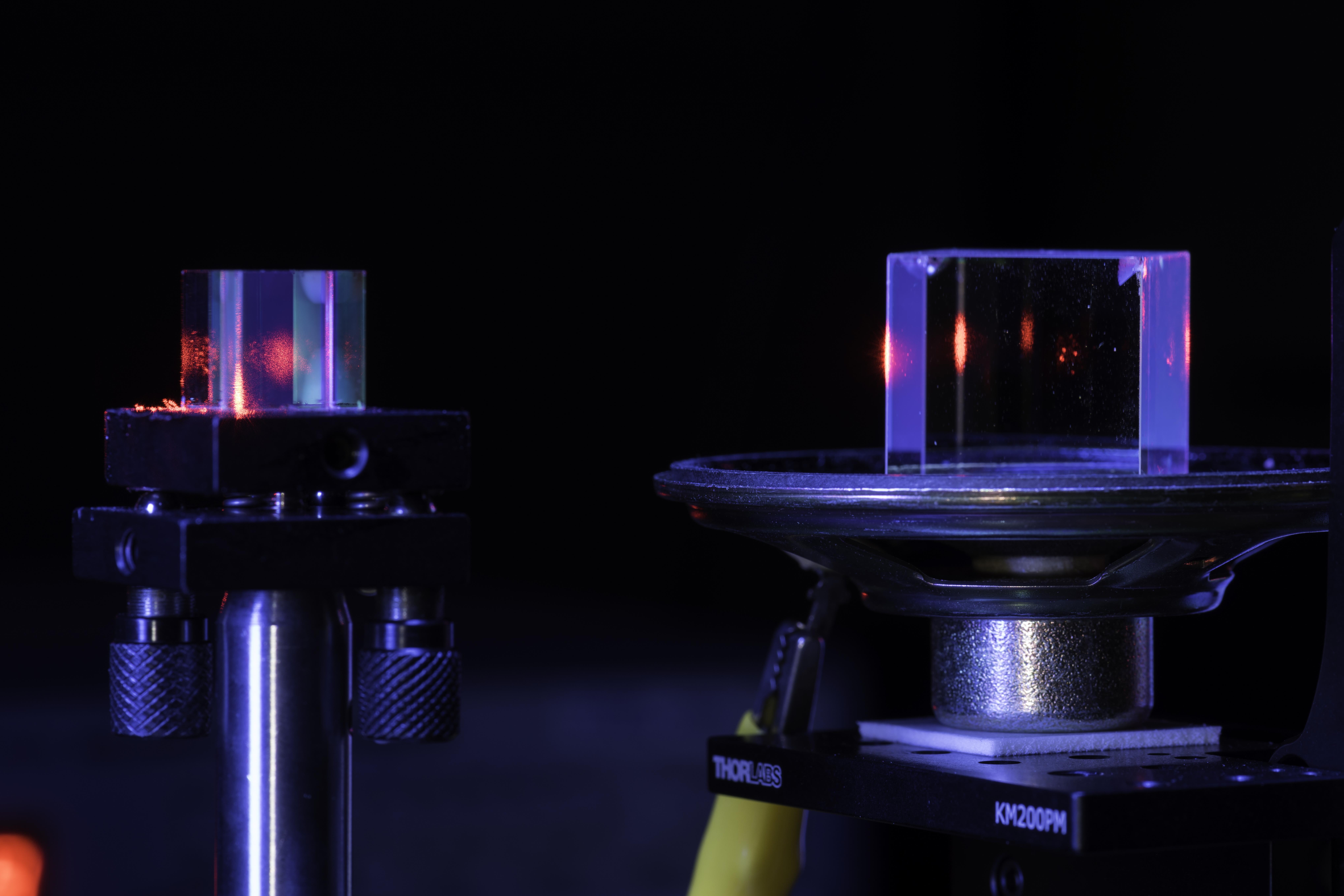 Technologies
Optical components design and manufacturing
Optical systems design
Image capture circuits, devices, and materials
Image processing
Image analysis and recognition
Multispectral and hyperspectral imaging
Image display and printing
  Applications
Vision
Geospatial imaging
Nanoscale imaging
Defense and security
Our Contribution
Funding
As one of 15 Centers for Advanced Technology funded by NYSTAR, a division of the New York State Department of Economic Development, we provide matching state funds to magnify the impact of corporate-sponsored research in existing labs at our partner universities.
Federal Initiatives
The progress we are making with the help of both our state and federal partners further strengthens our mission here at CEIS: Research + Industry = Transforming Technology. View our progress in the timeline below.
Timeline
2015
CEIS continues to act as a catalyst for regional economic development by leading the effort to bring the fourth major manufacturing jobs program to Rochester—the National Network for Manufacturing Innovation (NNMI) program. The NNMI program is modeled off of the Fraunhofer Institutes in Germany and calls for the establishment of as many as 40 Institutes for Manufacturing Innovation (IMI). Each IMI will be regionally based and focus on a different manufacturing technology. Federal funding for each institute ranges from $70 million to $120 million over a five- to seven-year period. In October 2014 the president announced that the Department of Defense will fund an IMI for integrated photonics. CEIS is now playing a leading role nationally by working with companies and universities to establish an IMI for integrated photonics. We expect the proposals will be due early next year, and announcements will be made by the middle of the year.
---
2014
In April 2014 CEIS collaborated with the City of Rochester to apply for the third of the president's four manufacturing jobs programs. This program, called Investing in Manufacturing Communities Partnership, gives communities preferred status on $1.3 billion in federal economic aid from nine different federal agencies. In May 2014, just two weeks after being notified of the AMTech grant, the city was informed that it had been designated as one of only 12 "manufacturing communities" in the United States. The application covers the nine-county Finger Lakes economic development region of New York State and is focused on two industries: photonics and advanced manufacturing. For any one region to have won three out of the president's four major manufacturing jobs initiatives is unprecedented. It is a reflection of the important role that manufacturing in Rochester, and photonics manufacturing in particular, plays in the nation's economy. And it helps demonstrate the leadership CEIS is providing in revitalizing the region's economy.
---
2013
Our progress with the AMJIAC grant helped pave the way for the next important collaboration with the federal government. In October 2013 we applied for a second manufacturing jobs grant—the NIST Advanced Manufacturing Consortia (AMTech) program. The purpose of the AMTech program is to establish and strengthen U.S. consortia that are focused on developing advanced manufacturing technologies. In May 2014 we were pleased to learn our proposal was one of 18 selected nationally. In fact, the CEIS proposal was rated at the top of the 84 proposals received by NIST.
---
2012
After 20 years of being funded solely by New York State, CEIS began to collaborate with the federal government on rebuilding the manufacturing sector of the Rochester region's economy. We are pleased to report we have been making rapid progress on this front. We began in June of 2012 when we applied for one of the Advanced Manufacturing Jobs and Innovation Accelerator Challenge (AMJIAC) awards. The purpose of the AMJIAC program is to strengthen regional manufacturing clusters. The program is funded by a pooling of resources from five different federal agencies: the Economic Development Agency, NIST, the Department of Energy, the Employee and Training Administration, and the Small Business Administration. AMJIAC is one of President Barack Obama's four major manufacturing jobs initiatives. In October 2012 we were pleased to learn we had been awarded one of only 10 AMJIAC grants given nationwide.